Met Gala Beauty Looks For Brides To Take Inspiration From
After a year on hiatus, the Met Gala returned with a bang in 2021. With the theme "In America: A Lexicon of Fashion", the fabulous event saw designers, models, and Hollywood stars interpret it and turn up in their finest, most creative couture to the soiree. Celebrities like Kendall Jenner, Lupita Nyong'o, Gemma Chan, and Gigi Hadid donned spectacular ensembles which have taken over public consciousness since September 13th.
So, What Is The Met Gala?
For those out of the loop, the Met Gala is the annual fundraising event for the Metropolitan Museum of Art's Costume Institute, where the creme de la creme of Hollywood and high society make their way up the iconic red carpet in outfits that stun the world. The Gala always has a theme which the attendees need to follow and dress accordingly.
There is no direct link between wedding styling and the Met Ball, but the event definitely sets trends, especially in beauty. September is the most important month for fashion, so the beauty looks worn by stars right now make their way into, and rule the beauty pages of magazines and Pinterest boards without fail. Every bride wants to look her best on the wedding day, and some of the makeup and hair looks on the Met red carpet are definitely worth taking inspiration from for new-age brides getting married soon. Here are our favourite makeup styles to emulate.
What Does The Met Gala Have To Do With Brides?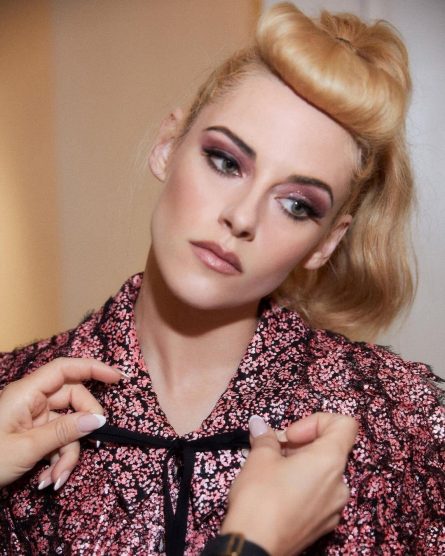 The Spencer star went for shades of pink with subtle sparkle for her eyes, lips, and cheeks, and we love the full-blush route that she has taken. Nude-pink frosts her well defined lips, natural brown-pink blush makes her cheeks glow. We are fans of the punch-pink eyeshadow and the maximal sparkles on it, complemented by brown liner instead of black. This is a great wedding beauty look.
For brides who like channeling oldHollywood glamour, this one's for you. Neutral colours are broken up by pops of colour like the lavender/ sky blue in her eye shadow, and the unusual scarlet ponytail. Apart from the fluttering eyelashes, everything else is kept nude, which is a great makeup look to channel with ivory or beige reception or sangeet outfits.
Sparkly outfit with dewy makeup — sounds like a great bridal makeup look? To let her high octane shimmering dress do the talking, Jenner kept her lip colour a creamy light mauve, and accentuated her fox-like features with a hint of blush and tons of mascara. She has used a large amount of highlighter across her nose, cheeks, forehead, collarbones, and decolletage to keep that glowy look. We love this for the engagement and sangeet.
The ageless star went with a timeless Hollywood look: red lips, and mild cat-eye, a bit of contouring and, like the other, big lashes. Her strong brows look perfect with the bold red lip, and this look is a bridal go-to anyway, but now it's Fox-approved too. Don't be afraid to style your fringe differently too, if you have one.
Everything about Billie's Marilyn Monroe-inspired look screams elegance. Unlike the other celebs, the young songstress has gone very heavy on the eyeliner, which lines her eyes all the way round. Fuschia pink blush complements her alabaster skin, and the brown lip colour matches her peach outfit beautifully. This is an especially striking look for brides who like pastels but want to make a statement
The most striking beauty look was the simplest by Quannah Chasinghorse. She is native American, so her look comprised ritualistic tattoos at her eyes and chin, which absolutely should not be appropriated for your wedding look, but the aim is to encourage brides to embrace their roots and include symbolism that is native to their cultures. Besides this, Quannah's sublime gold eyeshadow and minimal contouring has made us fans of the model.
Gemma did something clever with her makeup that brides can also do: pick a colour of one of the accents on your wedding dress, and include that in your makeup. In her case, it was the giant pistachio bow at the back of her dress, which she used in her eye makeup, and contrasted it with a gorgeous dark lavender on her lips. If brides have a contrasting dupatta or cape, they can take that colour and employ it in their beauty look — perfect for the wedding day.
All gold and smoky eyes, what's not to love? Iman doesn't dial down her makeup because of her gilded dress, but adds the Midas touch to her face too. Bronzed and contoured, even her lips have a slight gold sheen to bring out her dark eyes. Brides with ivory and gold outfits who like to go big, this is the one for you.
Lorde's no-makeup beauty look is the ideal intimate wedding or court marriage ceremony look, or even your roka. Her unusual look uses eyeshadow/ blush at the bottom corners of her eyes, as opposed to the apple of her cheeks, and peach lipstick finishes the natural face well. The base layers of foundation here are key to getting that flawless skin feel.
Rihanna rarely gets it wrong, and her Met Gala look was absolutely stunning. Rich brown married shimmer and sparkle on her eyes and lips, with toffee smeared on her cheeks (blended well, of course). Big lashes and a top liner seemed to be the norm this year at the event, and Rihanna aced the look beautifully. This look could fit any function, flawlessly.
The ladies at the Met Gala had some common threads running through their beauty looks — Big lashes, mauve or nude lip colour, and pops of glitter and colour in the right amounts. Each look still managed to be different, and brides can get on finding a hair and makeup artist who can recreate these soon-to-be trending looks for them before everybody uses them for their weddings. At CLAD, our wedding styling services aren't limited to just clothes. We are happy to recommend the best hair and makeup artists to give you the perfect red carpet-worthy beauty look on your big day. Contact us today.
*This article was written by Fawzia Khan, Creative Features Editor at CLAD