Our Step By Step Wedding Styling Process
We take meticulous care of our clients, which involves a structured yet fluid process of style evaluation, designer appointments, curation, coordination, and execution, which brides and grooms can read more about here.
Designer Appointments + Interactions
Our brides and grooms get personal, one-on-one time to exchange ideas and wish lists with any of their preferred designers from our exclusive community of creators. And we work to manifest those conversational dreams into reality.
CLAD breaks down each function of your wedding and curates a suitable variety of clothing and accessory options that suit both the occasion and your personality best. Then, together, we finalise favourites worthy of your wedding day, and everything in between.
Coordination + Communication
CLAD aims to make weddings a breeze for the wedding party. This means that all coordination between the family and designers is managed by us, which includes setting your fitting appointments and coordinating all alterations and changes. Any and all communication, and customisations are taken care of by CLAD, so the couple can lie back, relax, get their outfits in a timely manner, and focus on love.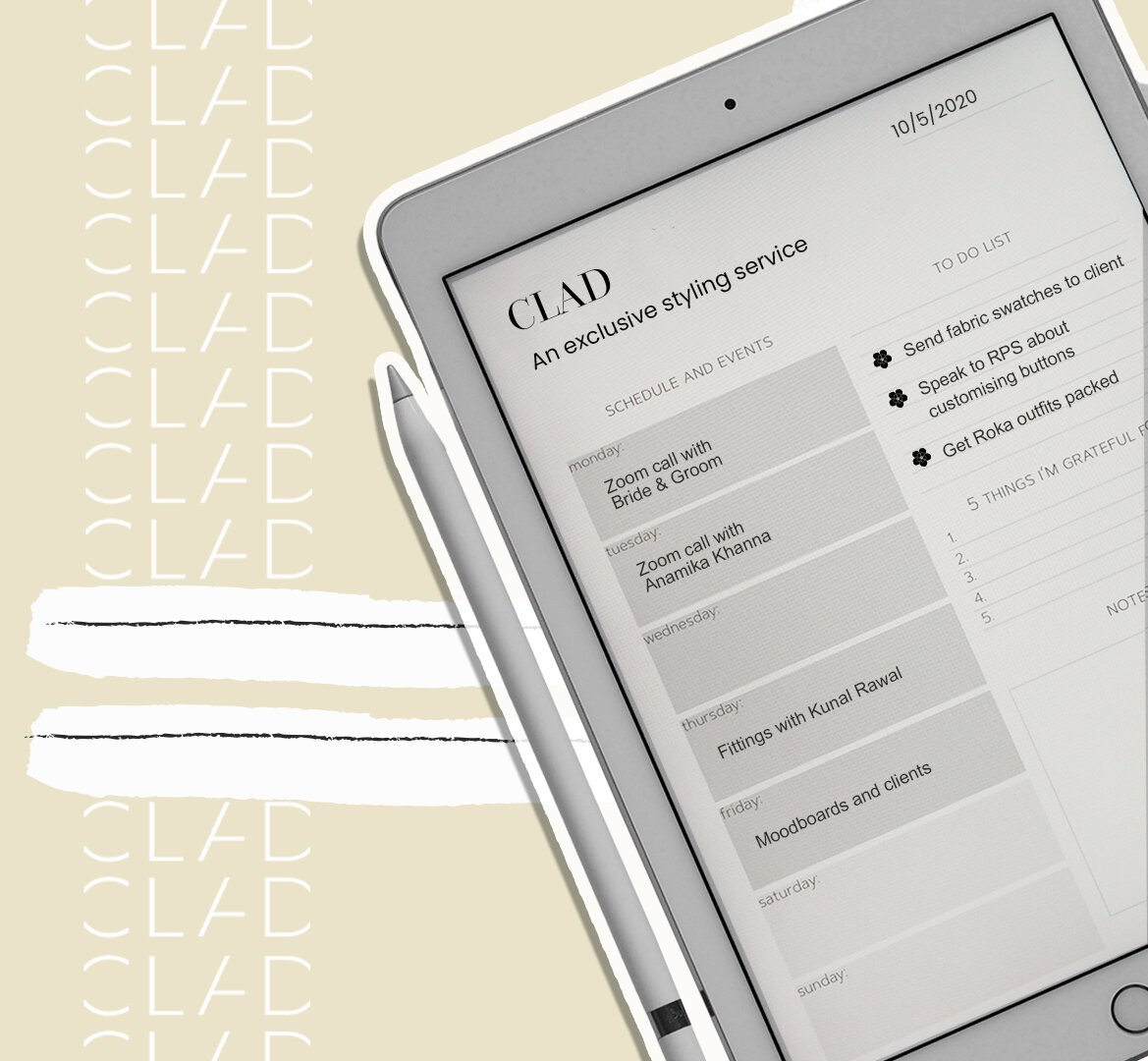 Customisation + Detailing
No two CLAD customers could ever be the same. One of our favourite parts of the process is finding ways to infuse wedding looks with elements of your personality that make you, you.