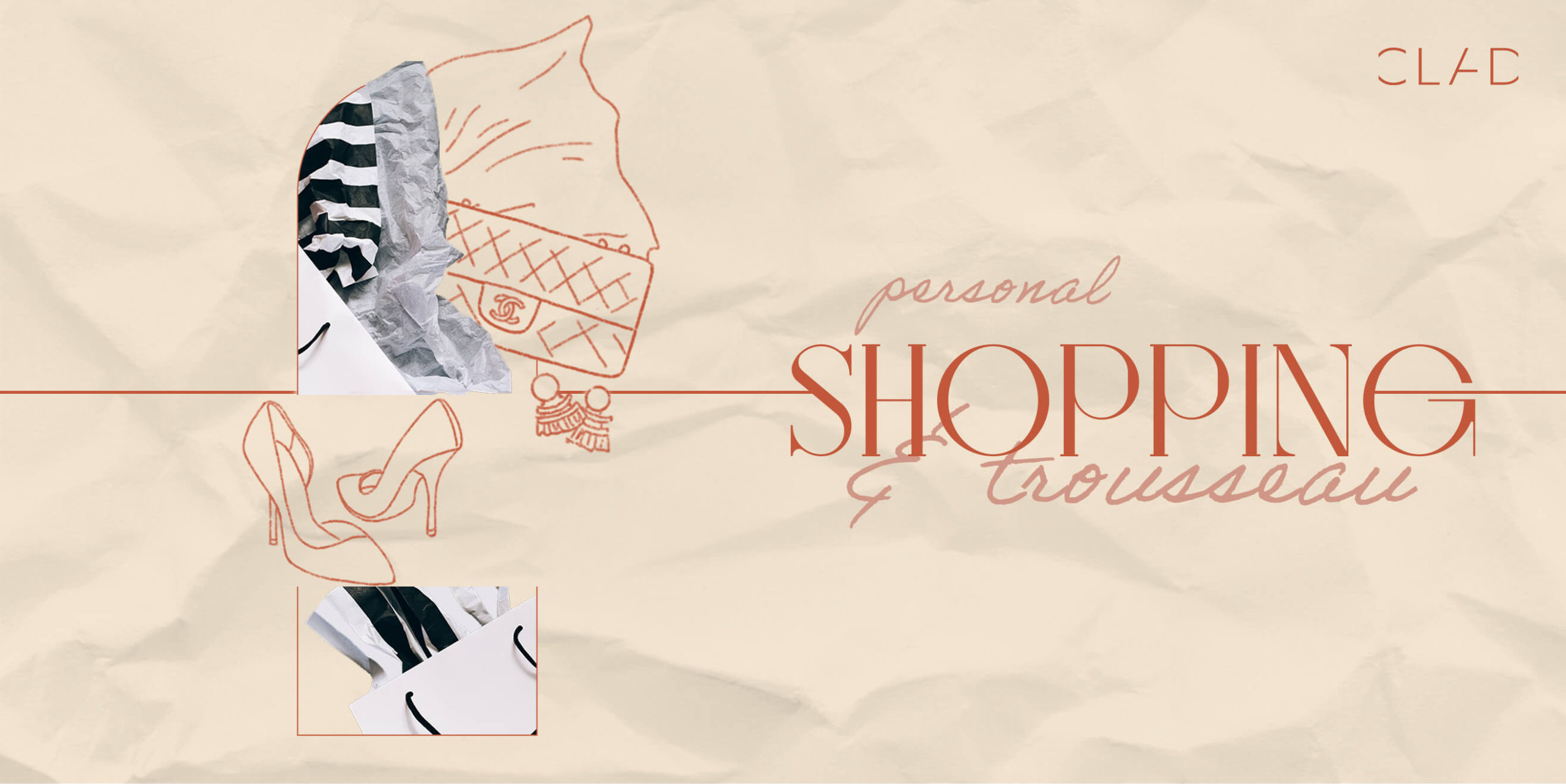 Bridal Trousseau - Why Choose CLAD?
There is more to bridal styling than just choosing outfits for the roka, engagement, mehendi, sangeet, wedding day, and reception. One of the most important aspects of the wedding is the bridal trousseau, and all mothers and brides would know that curating the precious trousseau is a mammoth task in itself, albeit an enjoyable one. At CLAD, we are aware that each bride is one-of-a-kind — no two clients would have an identical trousseau as the tradition is not a one size fits all situation. Many facets have to be considered while preparing this gift, which include the bride's style preferences, where she will be going for her honeymoon, where she will be located after her marriage, and what her married life will look like after the big day. We recognize that this is unique and then, very mindfully, curate the objects that will find their way into the final trousseau.
The final trousseau that CLAD puts together is highly customized and adapted to the needs of the bride and the new chapter of her life. With our help, there is no question of getting this timeless tradition wrong.
Personal Shopping - Why Choose CLAD?
Creating a look for oneself is an art, and sometimes brides, grooms, and even other individuals are too busy or run on hectic schedules to be able to develop a signature wardrobe for themselves. Be it a closet for their work life, or pieces for their casual outings and time with friends, CLAD is here to help you put together the perfect outfits and accessories for you, and only you.
Our strategy here is to evaluate our clients' existing wardrobes, and identify pieces from there that are great pieces to keep, and what can be done away with. We believe in sustainable fashion, so revamping your existing outfits with the help of a few purchases is a policy we like to follow. However, if our clients want a complete overhaul, we can also put together a whole new unique look with brand new clothing for them.
What Is The Process For Curating The Bridal Trousseau and Personal Shopping?
At CLAD, our process for putting together the trousseau is very collaborative. It is an important part of wedding styling, so we pay close attention to what goes into that special gift from the family to their daughters. We interact with the bride and their family members consistently as we curate a mix of Indian outfits, western fare, accessories like shoes and jewellery, beauty products, handbags, and experimental outfits.
For Personal shopping, we evaluate our client's distinctive style and come up with a curation of everyday wear pieces, special occasion wear, formal wear, accessories that would suit these outfits. We are in constant touch with the client and even help with the purchase and shipping of certain products from international brands, if required. As a bonus, CLAD is also happy to recommend hair and skin treatments that would make our clients glow, so that they get the complete image consultation that they were looking for.
With Tanya headquartered in Singapore, she has access to brands and collections which are either not available in India, or come later to the country then the rest of the world. Therefore, brides and grooms get a wide range of options that Tanya personally selects and shortlists, often showing these to the client in real time so that they can see colours, sizes, and dimensions in a realistic surrounding rather than only airbrushed photos. We believe in keeping it real and accurate for our clients.
Be assured, the best pieces that match your personal style will be curated for you with a balance of classic and experimental options.
There is a lot to remember while putting a trousseau together, and while the process is fun, it can be time consuming too. Finding the right pieces takes effort, and curating them also requires a practiced eye. Similarly, choosing to do a wardrobe revamp and image enhancement requires the expertise of a stylist, and Tanya's editorial experience makes her the best person to do your personal shopping for you.
If trousseaus and putting a closet together have got you in a tizzy, let CLAD do it for you. Our wedding styling services include impeccable trousseau building, and our international reach allows us to give you the latest designer pieces before they hit Indian shores. Contact us for more details about our trousseau and personal shopping services.