How Ivory Weddings Have Become The New Norm in 2022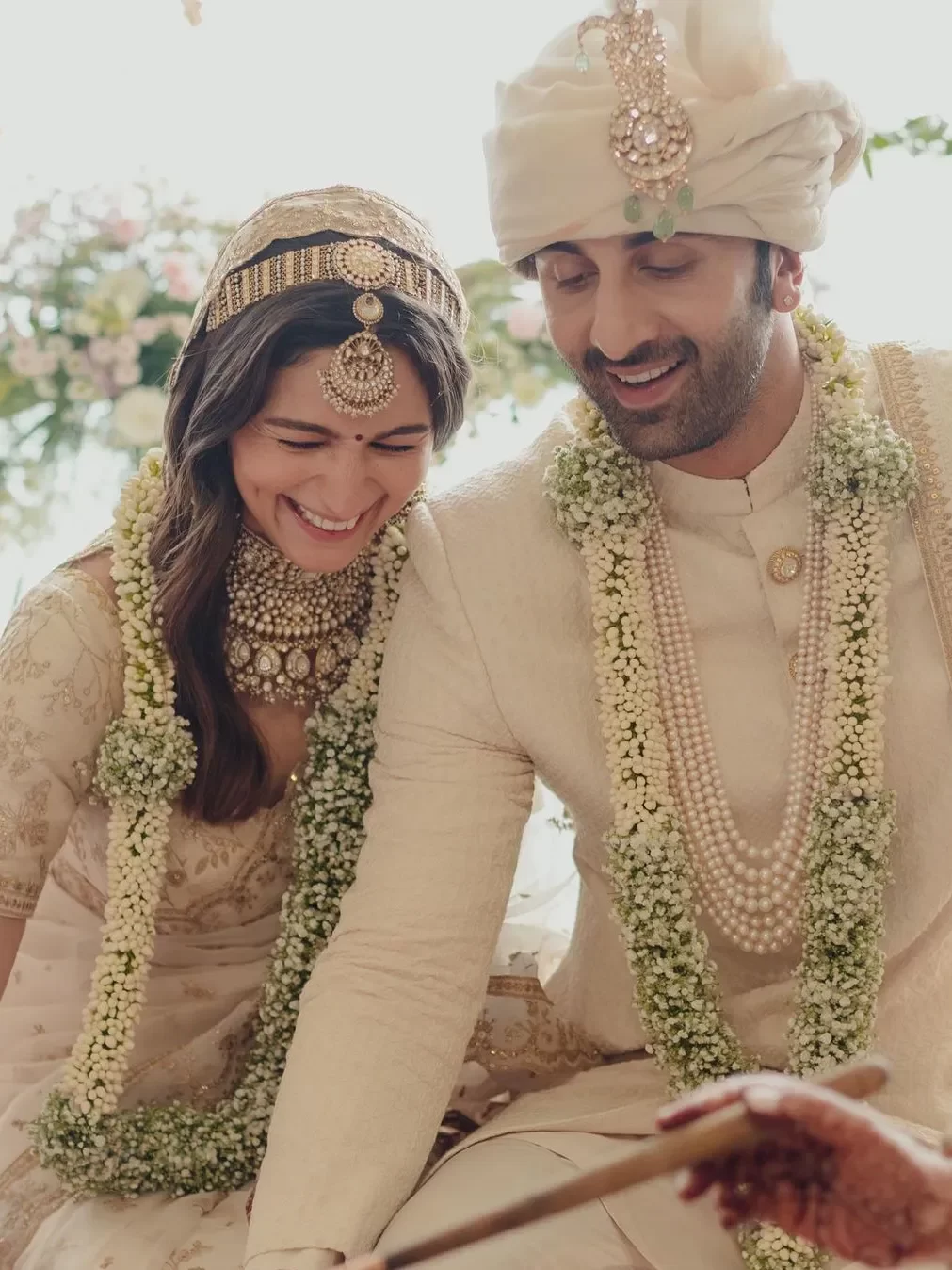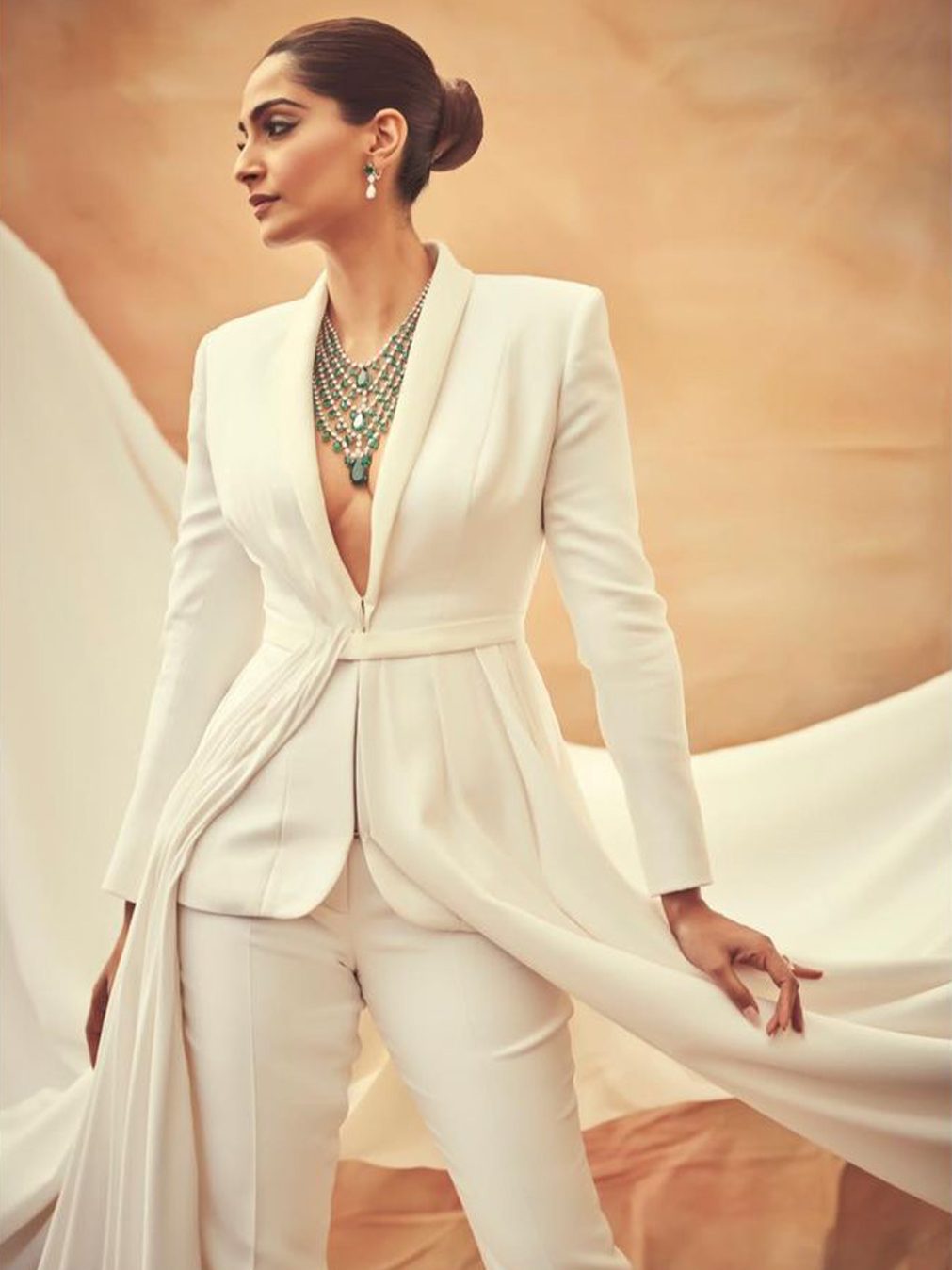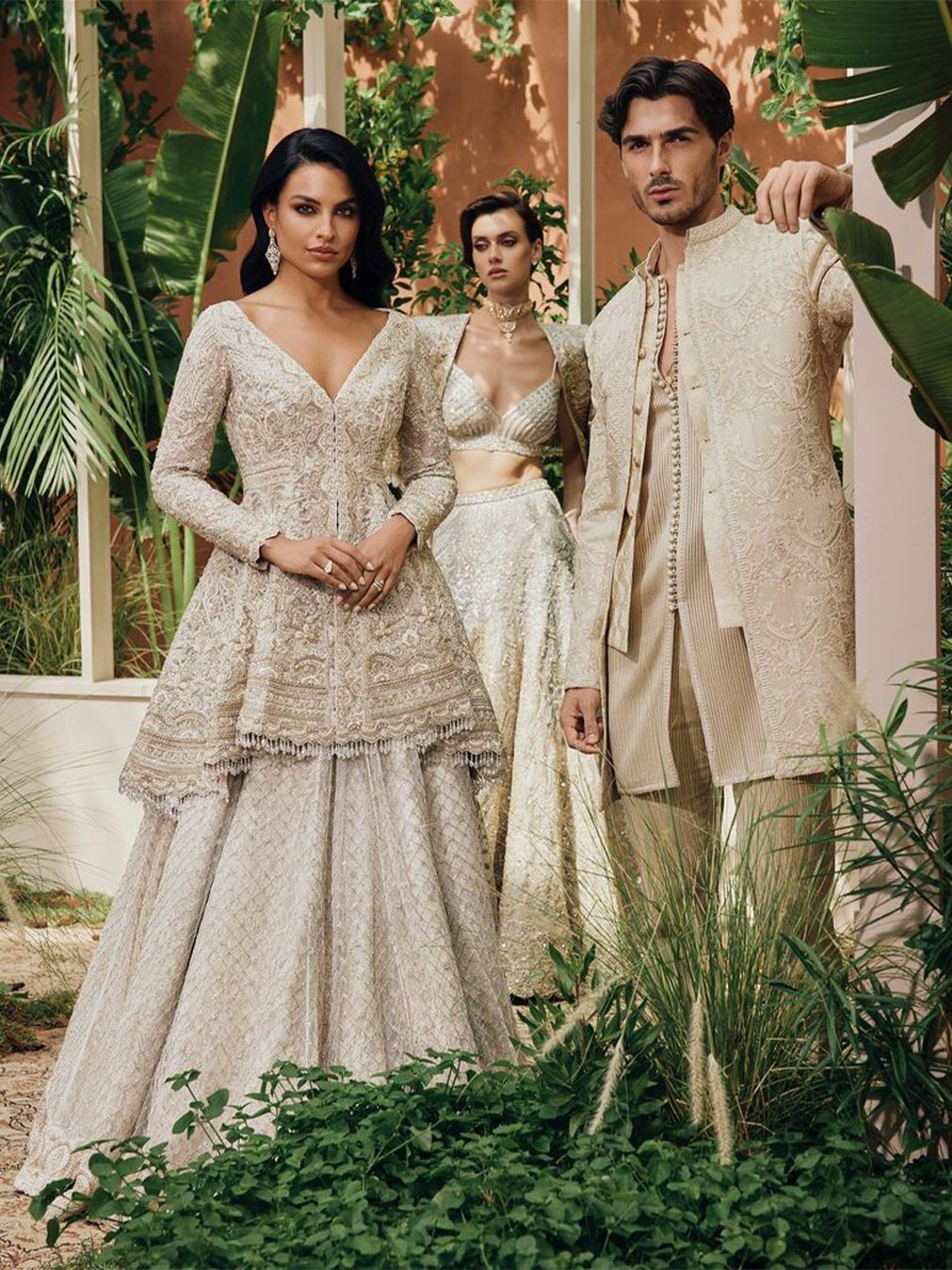 Timeless yet glamorous, whites and ivories have a hold on the Indian wedding scene in 2022 like no other hue. Brought into the limelight by the quietly stunning nuptials of Alia Bhatt and Ranbir Kapoor, ivory has been a mainstay in Indian wedding culture for centuries, but is having a particularly popular moment right now. Reds and pinks have been the go-to colors for the quintessential desi extravaganza, but the inclusion of this elegant neutral to the coterie wedding-ready colors opens up a host of possibilities for what a couple's big day could look like.
So, what's the best way to do ivory weddings? For maximum impact, do it head to toe. Both the bride and groom don creams and whites, and for lovers of the classic color, the venue and decor can be matching too. Even top couturiers have leaned into ivory, resulting in exquisite collections and one-off pieces, not limited to opulent lehengas, shimmering gowns, new-age shararas, sharp sherwanis and time-honored saris. "Mijwan Couture" by Manish Malhotra celebrates chikankari, zardosi, badla, and sequins work on ivory, creating glistening occasion wear masterpieces, while Falguni Shane Peacock's "Love Always" pays homage to the luminous, marbled Taj Mahal and it's jewel-toned inlay work, giving birth to regal ivory ceremonial couture with hints of lush color. Brides who love the sculptural fluidity in Gaurav Gupta designs would also find a number of evening gowns, draped saris and perfect lehengas in his "Heiress of Dunes" outing. Grooms can find reliably sharp ivory silhouettes with Kunal Rawal, Tarun Tahiliani and Sabyasachi – the latter two also making ivory dreams come true with their "Painterly Dreams" (Tahiliani is a long-time patron of neutrals) and "White Weddings" respectively. Sabysachi offers peak Indian couture aristocracy, and Tahiliani thrown in Regency era inspired collars and watercolor accents to their cream-colored offerings. Anita Dongre also pays "Homage" with her gilded and minimalist lehengas for all types of brides.
The clincher with ivory is that the pretty neutral can be paired with almost anything, be it tonal chikankari work or kashmiri work, shimmering gotas, zari and foil, or pops of colorful embellishment. The off-white can be broken up with pastel dupattas or threadwork, or even high contrast jewel tones for something special and unique. Gold and ivory is a combination which is almost impossible to get wrong, or even solid colors without metallics can look absolutely fabulous on both the bride and groom. Go traditional with the full nine yards, replete with the bells and whistles of Indian handiwork, or opt for easy, contemporary shapes like concept saris, pant suits, shararas, or coordinate sets for smaller wedding functions. Some might think that the white wedding might look drab or boring, but jewellery and accessorizing plays a big role in making it a hit ceremony. For a vintage look, go for pearl encrusted gold fare which will only highlight the off-whites in your wedding outfit. Uncut diamonds, polki, colored gemstones (think red, green or pink) and solid gold are great options for the maximalist, desi bride.
Celebrities have adopted the ivory wedding with gusto, and not just the highly publicized Ranbir-Alia marriage. Soon after, Kunal Rawal and Arpita Mehta graced people with another off-white wedding which was graceful and muted, taking ahead the trend which looks like it is here to stay. Sonam Kapoor Ahuja has been spotted in gold and off-white Abu Jani Sandeep Khosla, while her sister Rhea Kapoor's nuptials last year were also an ivory affair, where the bride opted for an Anamika Khanna sari and jewelled cape in the neutral color. Deepika Padukone's 2018 reception look was a stunning all-gold kanjivaram sari with an off-white blouse, which only proves that ivory has always been an irrefutable part of the Indian wedding landscape.
For couples planning to tie the knot, this evergreen look is the perfect option to go with. Trust that it will never get old, and your wedding photos will look as gorgeous on the first day as the 20th anniversary. Contact CLAD  today if ivory couture is something you see in your vision of the ideal wedding of your dreams!
*This article was written by Fawzia Khan, Creative Features Editor at CLAD