The Ultimate Wedding Checklist for The Indian Bride
The dreamy parts of getting married can seem fleeting — the whirlwind proposal, the possibility of a lifetime of joy, the congratulations from friends and family, and the sparkling ring, of course. But planning a wedding is no easy feat. Beyond the bliss, there are a host of tasks that a bride and groom need to get through for their dream wedding, and it can get confusing for some couples. Organizing the perfect wedding sounds deceptively simple, but a handy checklist will help to-be-marrieds to figure out how to tackle the big day ahead of them.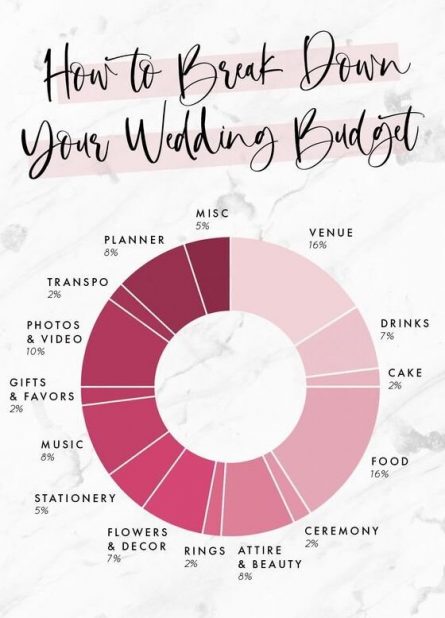 Everything in a wedding depends completely on the budget that the couple and their families decide on for the big day. This needs to be mutually agreed upon between the bride and groom, and the parents who would be contributing. All the wedding arrangements, wedding dresses, gifts, and vendors depend on the chunk of money set aside for this.
The budget allocation for the wedding is dependent on how big or intimate the wedding is supposed to be. The family and couple can decide which functions to hold: The engagement, mehendi, sangeet, wedding, and reception are basics, but there are no rules. Pick and choose the events you want to celebrate, and then you can get on planning them.
Your wedding is a truly special day, and only the most deserving family and friends should make it to the guest list. That said, keep in mind that your parents and groom may have certain people they would like to call for the nuptials, so a consolidated guest list is the next thing on your list to check off.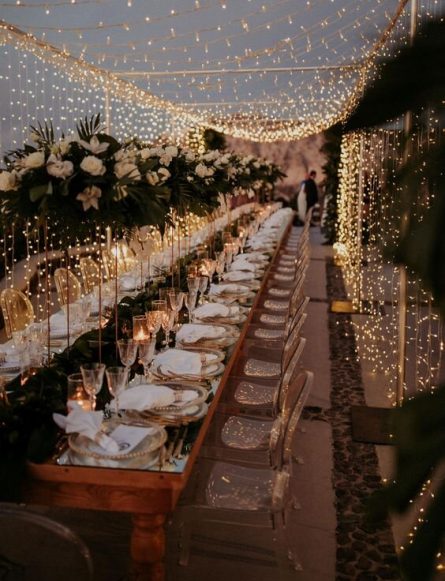 This is one of the most important things to book, and it's good to get this done in advance. Venues for weddings get booked up very quickly, so whether it's a hotel, an outdoor lawn, or a banquet hall, booking ten months in advance is a good idea. Pick locations for all ceremonies and put deposits down at this point.
Once the venues and guest lists have been finalised, it's time to get creative! Figuring out invitation design, colours, and palettes is a great activity to do with your husband-to-be. The options for types of invites are endless, and you can go OTT or minimal for these.
Everybody follows different faiths, but if you're doing a traditional wedding, booking your wedding officiant well in advance is a must. Be it a pundit or a priest, setting the date is important so that there are no last minute scrambles.
Wedding styling is one of the most enjoyable parts of wedding planning, and both the bride and groom have a universe of options to choose from. Traditional reds, or Gen-Z approved pastels, whatever you go with needs to be decided in advance, and your designer appointments should be done at least six to seven months in advance so that your favorite designs can come to life at the right time. This can get hectic, so hiring a wedding stylist can take the onus of combing through designer catalogs and curating off of you. The stylist also takes care of which outfits will complement the wedding party's, as well as the fittings, execution, and deliveries for all of them.
Believe it or not, wedding decor should complement your outfits and vice versa. Once palettes are finalised for both the bride and groom, their dresses can determine floral arrangements, mandap designs, and the venue look. Accordingly, you can book vendors and get samples for what can match your Pinterest boards!
Photographer And Videographer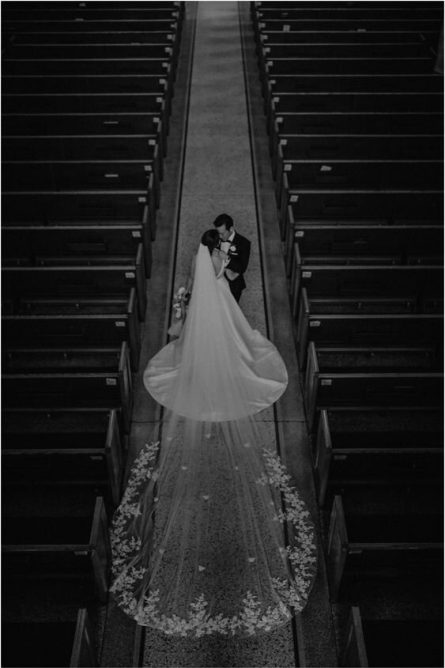 Pics or didn't happen, right? In the age of social media, getting the right snaps and the wedding movie is imperative, so go through the portfolios of several photographers whose wedding portraits you like, and start inquiring about packages. Wedding photographers and videographers are elusive and barely have empty slots, so getting this done early will prevent disappointment later.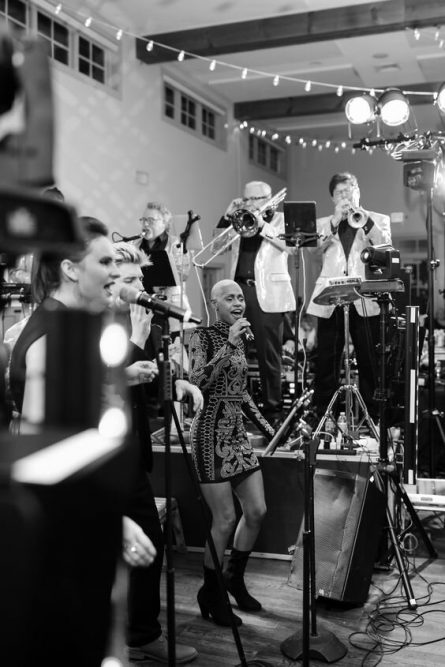 The sangeet and reception are the funnest nights of any wedding's celebrations, and a great DJ is massively important. You have the option to choose the in-house DJ available with a venue, or outsourcing somebody recommended by a friend to keep the tunes flowing for the night. Another wonderful option is a live band which can play the couple's favourite songs and a few originals too.
This is a big one, and the world's cuisines are available at a couple's doorsteps today. A large guestlist calls for larger quantities, but the types of cuisines, be it Indian, Mediterranean, Italian, or Pan Asian, are entirely up to the couple. A few tastings with known caterers is an easy way to go, but don't be afraid to try with newer ones on the block and then make a decision about how many you want to include in the final menu.
If a mehendi function is on the cards, then any ordinary mehendi artist won't do. There are numerous styles of henna inspired by other regions and styles of art, so the bride should zero down on the type of art they're on the lookout for, and try out a few artists before booking one for the function.
After the festivities, a vacation awaits the newly-weds. This can be an international trip for the couple, or one within the country, depending on which places the couple wants to explore together. About three months before the big day, enquire about availability of flights, hotels, and tourist experiences and start booking so that visas can be arranged, if required.
Beauty, hair and makeup is as important as the outfits. When brides pick their outfits, they have a fair idea of the kind of beauty look they want with it. However, leaving the final look for the day of is not advisable at all. Sometimes, certain hairstyles look better in our imaginations, so don't be shy to ask your HMU to do a few trial looks to give you a better idea of what the final look will be.
Always remember, a sizable portion of time has passed since you've finalised your wedding outfits. Closer to the date, do final fittings so that any pending alterations and last minute embellishment changes can be made to the ensembles for every single function. Don't leave things to chance!


With this extensive checklist, brides should be more than covered for the months leading up to her wedding. The steps are many and can make even the most efficient brides stumble. A wedding stylist can make your life much easier. Contact CLAD for our wedding styling services.


*This article was written by Fawzia Khan, Creative Features Editor at CLAD